We are grateful for the support of many who have contributed their time and talent to organise this year's MSF Volunteer and Partner Awards.
MVPA Trophy
| | |
| --- | --- |
| | |
| MVPA Trophy | Sculptor Mr Chua Boon Kee |
This year's trophy is a replica of the "Circles of Life" sculpture, designed by Singapore's very own award-winning sculptor, Mr Chua Boon Kee. The interlocking circles symbolise the importance of our community working together to foster a caring and inclusive society.
---
Redeafination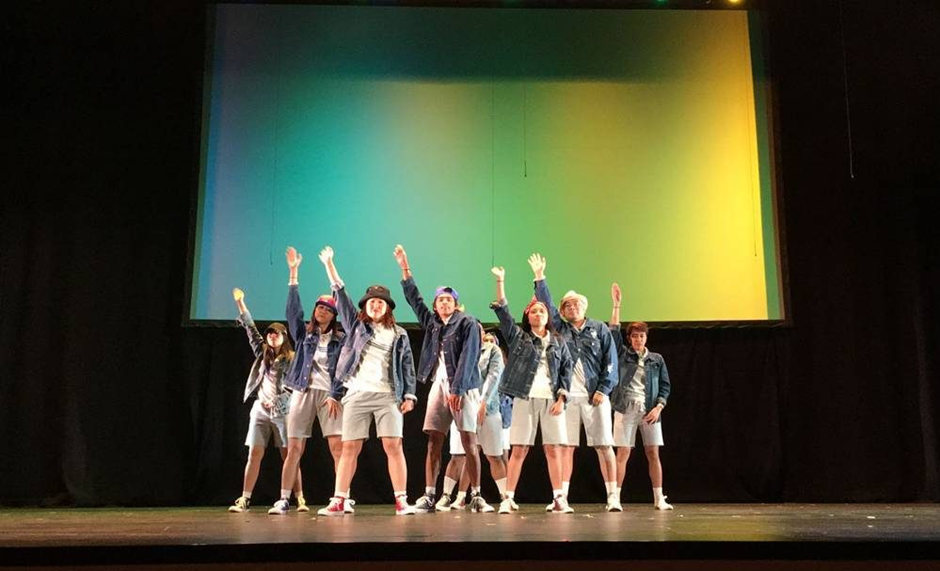 Redeafination
Formed in 2008, Redeafination (spelt with "Deaf" and "Nation") is an independent dance crew for the Deaf. Redeafination aims to promote Deaf awareness as well as to nurture and develop performing arts talents within the Deaf community. As of today, the crew is fully made up of Deaf members.
Over the years, Redeafination has received much recognition and accolades from both the dance scene and the deaf community. Since its formation, Redeafination has gone on to perform at various events. Redeafination also conducts annual introductory dance workshops to reach out to Deaf youths and expose them to Dance.
As at December 2020, Redeafination has 15 members, and continues to grow.
---
Claire Teo & Dr Azariah Tan (Duo)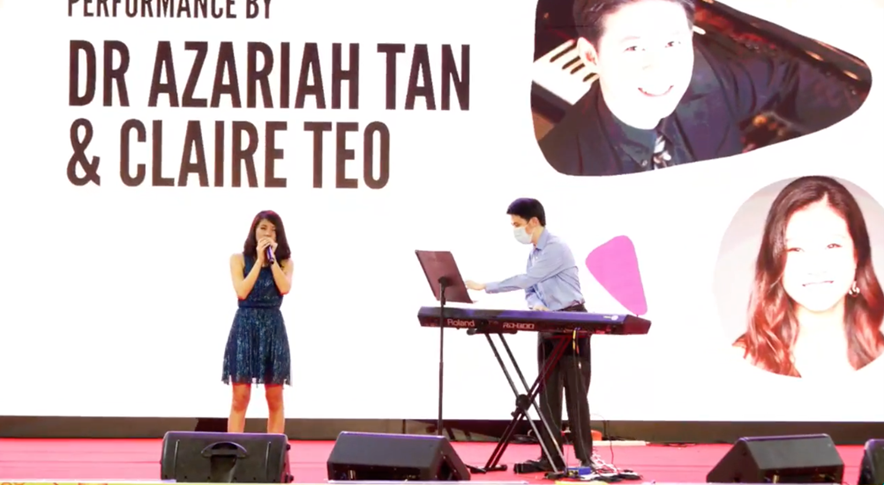 Claire Teo & Dr Azariah Tan
Claire Teo (visually impaired) is a trained classical soprano who also excels in musical theatre and pop songs. She has performed in Shaping Hearts 2021 accompanied by hard-of- hearing pianist, Dr Azariah Tan the official launch event of ART:DIS Singapore graced by Parliament Secretary, Mr Eric Chua and MFA's Ambassador-at-Large, Mr Tommy Koh and has sung for numerous music and movement community workshops for senior citizens from Lions Befrienders, Tembusu Senior Activity Centre and Tsao Foundation, always delighting everyone with her pure and angelic voice.
Claire was also selected to be one of the artists for Arts & Disability Forum 2022 - Phase 2: Inclusive Artist Residency Project.
Dr. Azariah is one of ART:DIS Board of Directors with hard-of hearing and is an accomplished professional pianist who has performed extensively in Singapore and internationally.
---
Token of Appreciation by Bizlink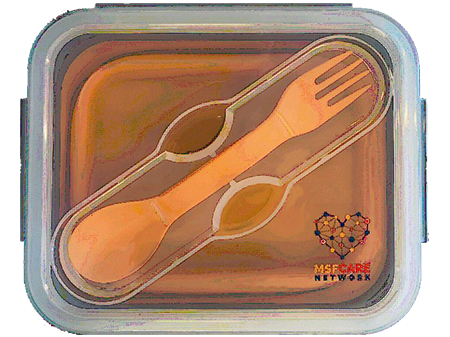 Bizlink Centre is a non-profit organisation dedicated to serving the disadvantaged individuals, in particular persons with disabilities, through training and employment in Singapore. Bizlink is a registered charity with the office of the Commissioner of Charities and is conferred the status of the Institution of Public Character (IPC). Bizlink has been serving the disability community since 1986. Today, individuals, regardless of their disabilities and disadvantaged background, are enabled through work within an inclusive community.