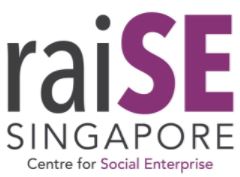 Singapore Centre for Social Enterprise, raiSE
raiSE was set up in 2015 through a cross-sector collaboration between the Ministry of Social and Family Development (MSF), National Council of Social Service (NCSS), Social Enterprise Association and Tote Board to develop the social enterprise sector in Singapore. raiSE was officially launched by Dr Tony Tan Keng Yam, former President of the Republic of Singapore on, 27 May 2015.
raiSE's mission is to create awareness for social enterprises and shed light on the impactful contributions they make towards unmet needs within the society. As a membership body, raiSE supports over 400 members through their social enterprise journeys, from set-up to growth and expansion.
As a sector developer, raiSE seeds and nurtures new enterprises by providing advisory services, programmes, training and resources. They enable existing social enterprises to grow and become sustainable by providing financing options, capacity building expertise and business mentorship. Where possible raiSE seeks to connect with social enterprises and intermediary bodies in the region to share best practices with one other.
Ultimately, raiSE hopes to build a vibrant eco-system of social enterprises with aspiring social entrepreneurs, supportive organisations and passionate individuals through various initiatives and events. By growing this active network, raiSE contributes towards a more caring and inclusive society in Singapore.
Visit www.raise.sg and be #partofthegood.