1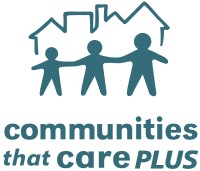 Using Prevention Science to Guide Community Action: Long-term Effects of Communities That Care (CTC) on Positive Youth Development
(Click on title to download presentation and click here to watch the session recording)
This presentation described CTC, a science-based community-driven prevention system that has been shown to promote positive youth development and prevent delinquency and substance misuse in young people.
The presentation:
i) Provided an overview of CTC, including the social development strategy guiding the approach. The step-by-step 5-phased process communities used to implement CTC will also be described.
ii) Shared evidence from studies demonstrating that CTC reduces delinquency and substance use in adolescence and young adulthood. The presentation will also highlight lessons from implementation of CTC across the United States and around the world.
iii) Is a valuable resource for stakeholders – educators, local leaders and law enforcement, parents, volunteers, prevention scientists, social workers and others – who want to promote positive youth development and reduce delinquency and other health-risking behaviours through specific, science-based community action.
iv) Provided an effective and practical, step-by-step approach tailored to local priorities and values that communities can follow to achieve their prevention priorities.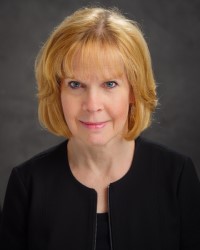 Margaret Kuklinski, PhD, is Associate Research Professor in the School of Social Work at the University of Washington and Assistant Director of the Social Development Research Group (SDRG), a recognised leader in the field of prevention science and intervention. Her research and intervention efforts promotes positive development by demonstrating the long-term impact of effective preventive interventions, identifying the level of investment needed to improve health and wellbeing through effective intervention, and building policy support for preventive interventions by demonstrating their benefits and costs.
Margaret currently serves as co-principal investigator on the longitudinal evaluation of the CTC prevention system. She is also co-principal investigator on a multisite trial testing the feasibility and effectiveness of implementing Guiding Good Choices, a prevention program for parents of adolescents, in three large healthcare systems. She earned a PhD in clinical and community psychology from the University of California, Berkeley, and an undergraduate degree in economics from Harvard University.
2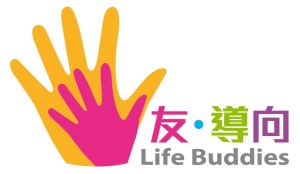 (Click on title to download presentation and click here to watch the session recording)
This presentation introduced a youth mentoring scheme, namely "Life Buddies", launched by the Commission on Poverty of the Hong Kong Special Administrative Region Government. The mentoring scheme aims at promoting mentoring culture in the community to help youth from disadvantaged background move upward in society. It included:
i) An overview of the Life Buddies mentoring scheme, which comprises three programmes, namely a school-based mentoring programme, a job-tasting programme and a "Be a Government Official for a Day" programme.
ii) Sharing of the experiences in running the mentoring scheme and the feedback of the participants.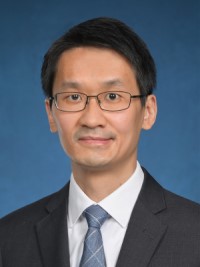 Nick A
u Yeung is curren
tly the Deputy Head of the Human Resources Planning and Poverty Co-ordination Unit (HRPPCU) under the Chief Secretary for Administration's Private Office of the Hong Kong Special Administrative Region Government. HRPPCU's responsibilities include providing secretarial support to the Commission on Poverty. The Commission on Poverty (CoP), chaired by the Chief Secretary for Administration, is an important policy platform to promote a tripartite partnership among the community, the business sector and the Government to drive poverty-alleviation work and to advise on appropriate policy measures to alleviate poverty and to support the disadvantaged and various needy groups in the community.
Mr Au Yeung joined the Administrative Service of the Hong Kong Special Administrative Region Government in 1999 and has previously served in different policy bureaux and departments, including the Financial Services and the Treasury Bureau, the Chief Executive's Office and the Home Affairs Bureau.
3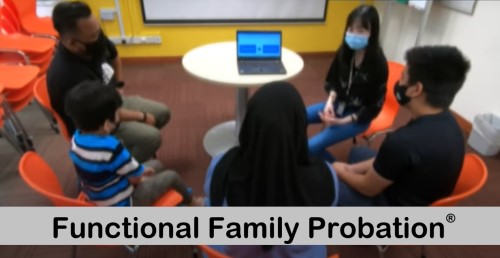 (Click on title to download presentation and click here to watch the session recording)
This webinar shared about the intensive case management approach for higher risk cases that MSF is piloting, with close support from US counterparts where the model originates from. It is a strengths-based approach which includes a core attitude of respectfulness, alliance and relationships that helps motivate and empower families to build on what is working well and increase their willingness to work on areas of improvement. The sharing touched on the framework and insights gained as Probation Officers undertake a more intentional method in working with families with higher risk and needs.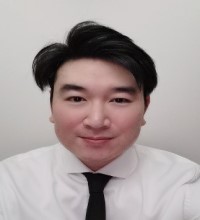 Li Zhi Hui is an Assistant Manager of Operations with the Probations and Rehabilitation Service (PCRS) at MSF. He is leading the Functional Family Probation team. He has been with PCRS since 2012, as a Senior Probation Officer working with hostels like Boys' Town, Hope House and Singapore Boys' Hostel.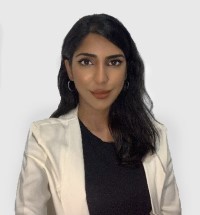 Syamirah Abdin is a Senior Probation Officer with the Probation and Rehabilitation Community Service at MSF. She has been working with families and youths in the social service sector since 2015, running outreach developments and psycho-educational workshops. She has rich experience in working with higher risk probationers using the Functional Family Probation® approach, as well as with community partners such as the Hindu Centre in delivering a values-based programme for higher-risk Indian male probationers and providing volunteer training.
4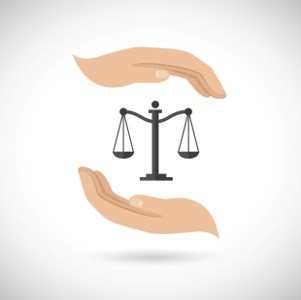 Restorative Practices from a Judicial Perspective
(Note: This presentation and recording are not available)
As a firm believer in the philosophy, principles and posture behind restorative justice, Lim Keng Yeow will share the restorative practices in the Youth Courts, as well as his personal journey and experience as a practitioner.
The Youth Courts deal with three key types of cases: 1) Youth Arrest cases, 2) Family Guidance cases; and 3) Child Protection cases. The philosophy of the Youth Courts is that of Restorative Justice, which recognises the potential for change and reform in young offenders and delinquent youths. Restorative Justice seeks to re-integrate the young offender or delinquent youth back into their families and community, as well as balance the need for effective deterrence versus the need for rehabilitation and restoration.
Lim Keng Yeow started his career as a Deputy Public Prosecutor at the Attorney-General's Chambers. He went on to be a law educator for over a decade before returning to the Courts as a District Judge. He began at the Family Justice Courts dealing with a wide range of family matters and became the resident judge at the Youth Courts for over three years. Following that, he served at the State Courts dealing with criminal matters generally and, for over three years, also handled specialised Community Court cases dealing with adolescent offenders. Now back at the Family Justice Courts, he considers his years at the Youth Courts to be the most significant and memorable years of his career so far.
5
CNB's Preventive Drug Education for Youth
(Click on title to download presentation and click here to watch the session recording)
The presentation provided an overview of the key challenges in the global drug landscape and the impact on Singapore's drug control policy. Audience had a better understanding of Central Narcotics Bureau's (CNB) Preventive Drug Education (PDE) strategy as part of the overall national drug control policy. In addition to key initiatives targeted at youth, the session also shared the Bureau's future focus and how educators, youth workers and volunteers may collectively contribute to building a drug-free environment for our young generation.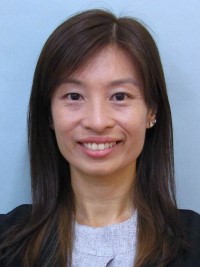 Serene Wong is a Senior Assistant Director of the planning & development unit within the Communications Division in the CNB. The Communications Division supports CNB's mission, as the national lead agency to spearhead drug prevention, to promote a drug-free lifestyle and zero tolerance attitude towards drug abuse. Her unit is responsible for the conceptualisation and development of the overarching PDE strategy for CNB which would set the foundation for other units within Communications Division in planning and organising PDE activities and events, ensuring that consistent PDE messages are being promulgated to the community.