Focal Area 5: Support for Families with Early Risks
Focal Area 5 'Support for Families with Early Risks' focuses on building capability and strengths in the community, supporting and uplifting marriages and families facing greater challenges by:
Collaborating with stakeholders and engaging the community to strengthen support for families showing early signs of stress
Increasing awareness on building healthy and respectful relationships
Providing support for families going through challenging life transitions (e.g. incarceration) and/or with strained relationships (e.g. family violence)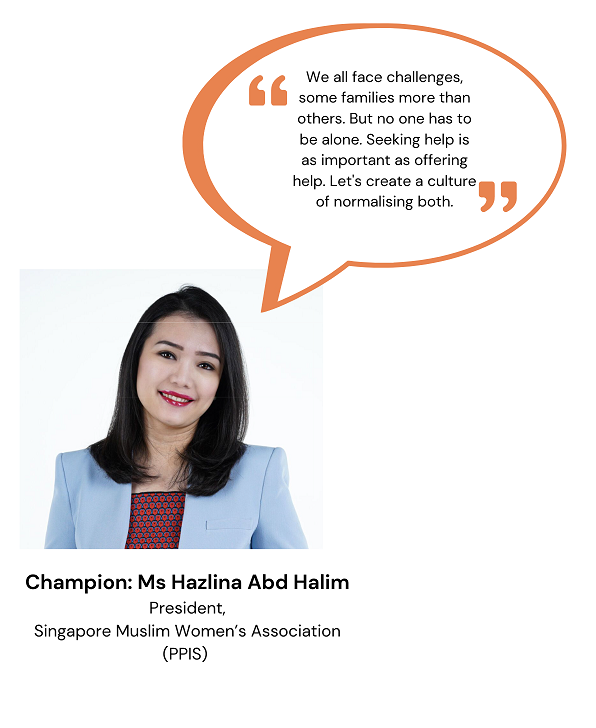 Ms Hazlina Abdul Halim serves as President of the Singapore Muslim Women's Association (PPIS), an organisation dedicated to inspiring women and strengthening families. PPIS plays an important role in supporting families with early risks. PPIS runs 16 centres for women, families, and children - including nine early childhood education and student care centres, two Family Service Centres, a Divorce Support Specialist Agency, a fostering agency, centres for young marriages and stepfamilies, as well as a halfway house for women in the pipeline. Ms Hazlina also serves as a Director at the Singapore Business Federation Foundation as well as Yayasan MENDAKI and several other national committees.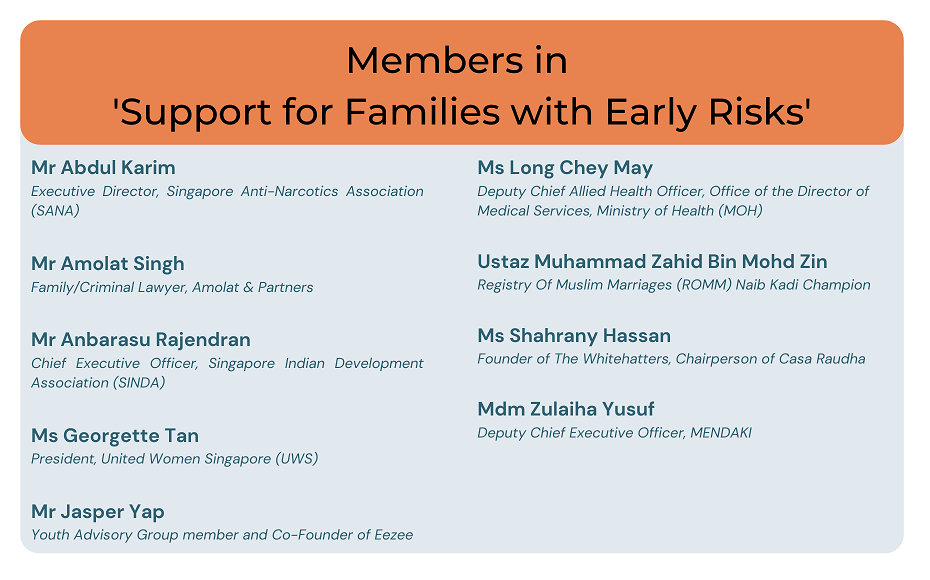 For more information on marriage and divorce support programmes for couples and families, visit: