Community Service Order (CSO) and Weekend Detention Order are other options available to the Court.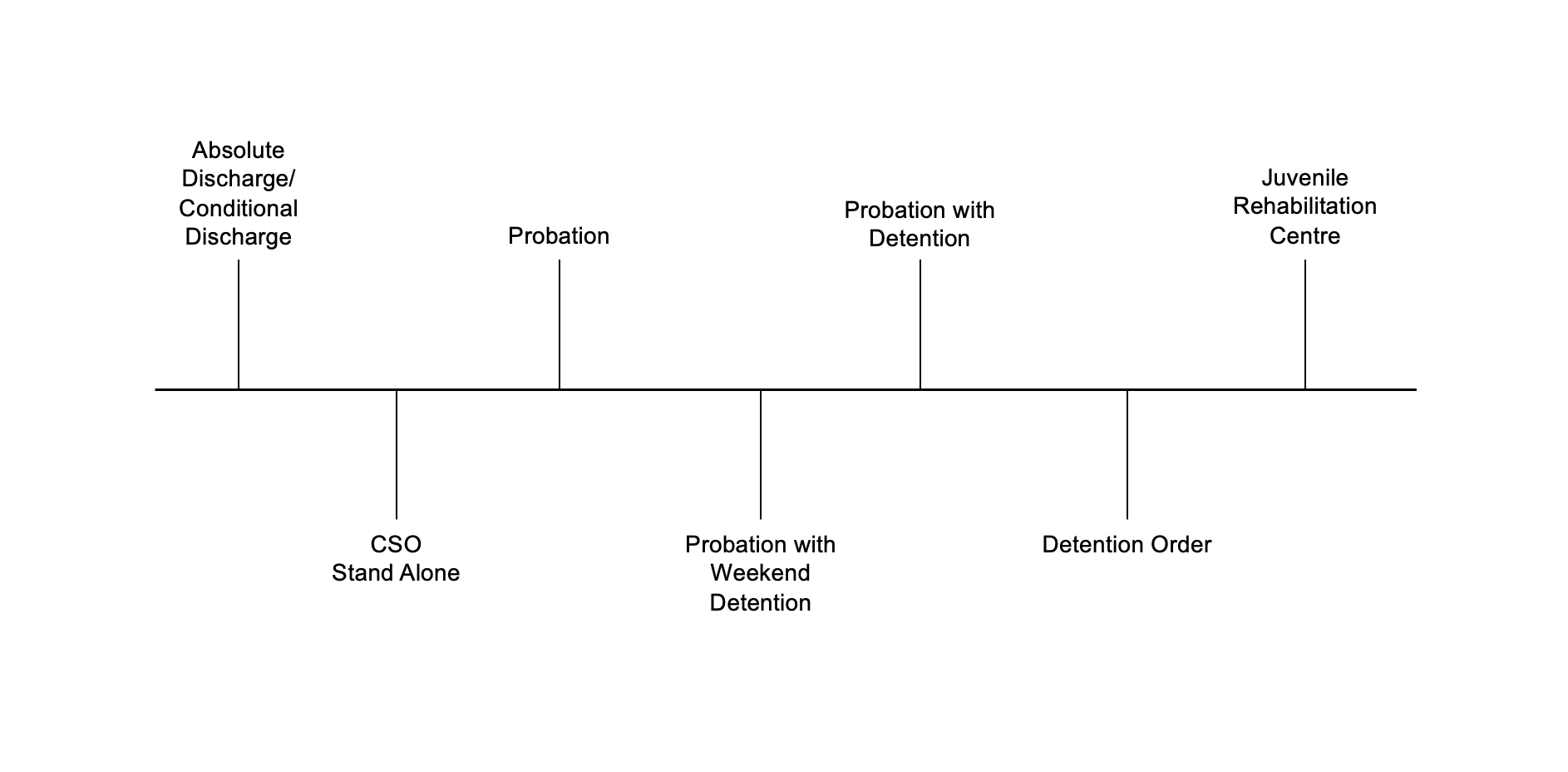 Community Service Order
The Community Service Order aims to broaden the juveniles' perspectives and help them gain meaningful social experiences, develop social skills in relating with other people, and develop a sense of purpose in life.
Weekend Detention Order
Under the Weekend Detention Order (WDO), the youth offender will be required to report to a place of detention during the weekends, for a period not exceeding 26 weekends.
The youth will be required to:

Report to the place of detention by 3pm on a Saturday and be discharged by 5pm the next day and


Undergo a series of exercise drills, supervised study and group work to equip them with relevant skills.


The Court may impose the WDO as the only order, or impose the WDO together with a Probation Order