What Are The Roles of a Social Worker?
Are we clear on the roles we play in our client's life?
Brief Case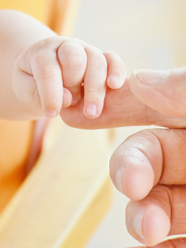 Mary, a social worker in special school setting, was instructed by the School Principal to refer a client, Mdm Yang, (student's mother) to a family service centre and to cease contact with Mdm Yang. Mdm Yang's ex-husband, Mr Chan, informed the Principal that he was granted custody of the child, Emily, and Mdm Yang only has supervised visitation rights. Mr Chan also instructed for Mdm Yang to be disallowed into the school as contact with Emily outside of supervised visitation time is prohibited.
Mary had been seeing Mdm Yang fortnightly for six months since she was forced out of the family home. The sessions with Mdm Yang were always emotionally charged as Mdm Yang felt helpless with thoughts of loss of financial support and the imminent loss of her child. When Mary informed Mdm Yang of the transfer, she broke down but said she understood the school's stand since "she was not a Singaporean and therefore had no rights whatsoever." She asked if Mary could update her of Emily's progress as she was worried that her child would not be able to cope with her absence.
Responses by social workers:
❝
Basic respect for the client as a human being has not been met as supervised access means that she is allowed to see the child, albeit supervised.
There are some constraints in working in a special needs school such as the safety for the other children in the school. Thus, going to the FSC might be a better avenue for more family type work as the social workers in school would be more focused on the student. It is understandable that Mdm Yang is worried about her child as she is the mother and has the responsibility to take care of her. In addition, she also has parental rights (supervised) to see her child.
The social worker is in a dilemma of complying with the Principal (her boss - ie in a position of higher authority and power) and making the referral to an FSC. As a social worker, one should advocate for the client, as the client is not able to speak up for herself, given the circumstances. Perhaps, the social worker could look into how Mdm Yang could have some safe time with her child so that this will help to bring down some of her anxiety. Moreover, the child might have been pining for the mother as there might be some attachment issues at play here. I do not see any harm in updating her about the child's progress as it may also help to abate some of her anxieties. On the other hand, the FSC might be able to provide the client with the financial help the school is unable to provide. It would also be good to ask her what she really wants and how the social worker could help to ensure that her needs and wants could be met safely. Furthermore, the child could be asked similar questions.
Some information, such as the child's chronological and developmental age and the relationship between the social worker and the father, are not mentioned. Mdm Yang may feel isolated, rejected, helpless and hopeless and might want to join a support group where she can meet like-minded people or people who might be facing similar problems as her.
Also, the principal has to take into consideration the fact that the father has been given custody, although some supervised visitation rights have been awarded to Mdm Yang. The question would be whether the school is the best setting for Mdm Yang to have supervised access.
The social worker's attitudes, values and beliefs about foreigners, special needs and custody issues, and anxious people (i.e the quickest/easiest solution would be to pass the problem to someone else eg FSC worker) might be at play here. Clinical supervision would be beneficial for the social worker.
Myrle de Souza
Senior Social Worker
Children's Aid Society
❝
I have two concerns for this case . Firstly, would be the continuity of care for Mdm Yang who is financially and emotionally distressed due to her current situation. In order to fulfil the ethical requirements for the transfer of care, Mary would not only have to refer Mdm Yang to the FSC as suggested by her supervisor but to ensure that the relevant administrative processes are completed and community resources are in place for Mdm Yang before treatment is terminated on Mary`s end to ensure continuity of care happens. As much as possible, Mary should request for enough time from her supervisor to conduct pre-termination counselling and address any emotional issues Mdm Yang may have due to the case transfer before termination occurs.
Secondly, as the ethical standards of the worker prevents them from disclosing confidential information of their clients without consent, Mdm Yang`s request for private updates on her daughter`s progress should be clearly turned down due to the professional inability to do so. If possible, referrals for peer support groups for both daughter and mother should be made to provide them with the emotional support that they require during this ordeal.
Eric Goh
Correctional Rehabilitation Specialist
Singapore Prison Service
Commentary by Mrs June Tham-Toh Syn Yuen
Graduated with a Master in Education, Mrs June Tham-Toh Syn Yuen was the Executive Director of Rainbow Centre Singapore before her retirement in July 2014. She has 33 years in the special needs sector in the provision of early intervention and special education for children with special needs and their families. She has co-authored and co-edited publications and books on special needs, and was part of a generation in the evolution and development of the special needs landscape in Singapore in the past three decades. Mrs Tham is now a trainer and consultant sharing her insights and extensive experiences in the field of special needs with the hope to inspire present and future generations of leaders and professionals for a better future for the special needs population.
Guidelines to Consider:
1. Singapore officially signed an international Agreement called the United Nations Convention of the Rights of Persons with Disabilities (UNCRPD) on 30 November 2012 which was then ratified on 19 July 2013. This is a significant milestone for Singapore and the people with disabilities and their families.
2. "A child should not be separated from his/her parents against his/her will because of a disability. For children with disabilities, countries should provide services to support them and their families. Where required, countries should also provide alternative care arrangements for children whose families are unable to care for them."[1]
Commentary
Emily's young age and disability has a great impact on her emotional state and development. The reasons that the Court has awarded Emily's custody to the father instead of the mother are unclear, although Mdm Yang's nationality and status as a long term visit pass holder could be a plausible explanation. These proceedings have unfortunately been further affected by Emily's inability to articulate her feelings regarding her parents' divorce or her preference of whom she would rather stay with. Based on the reports shared by her teacher about her behavioral changes since Mdm Yang was forced to be absent from the family, grave concerns are brought up surrounding her welfare as a young child with special needs, and her education in the school. While every effort is made to ensure that every child with a disability has rights to an inclusive education and lifelong learning[2], there has been an increase in cases of marital and family problems affecting the educational institutions' support for the child.
Conflicting Preferences Within A Care Plan
The Principal's stand to resolve the presenting issues on the custody arrangement and the Social Worker's professional obligations to help the mother are at crossroads with each other. While the school has the obligation to comply with the legal arrangements related to Emily's custody, the consequences of ceasing their contact with Mdm Yang overlooks her fundamental needs as Mdm Yang is Emily's main caregiver.
All concerned parties should be provided an opportunity to discuss possible action plans in order to ensure that Emily's learning is not adversely affected, and support Mdm Yang in her struggle to cope and adjust to these new challenges of single parenting. As this complex case impacts the lives and futures of both Emily and Mdm Yang (who is also alone with uncertainty regarding her living status), it is important that the case be given due consideration instead of making an administrative decision without any regard to potential consequences.
Should there be a Care Plan for the family regardless of an absence of obvious issues when the child is first enrolled into the school?
Mary did not have any care plan for Emily's family until Mdm Yang was estranged from her in-laws and began consulting Mary. The initial interview with both parents did not present any cause for concern, or any indications that their family was very traditional and might hold the view that having a disabled child is a cause for shame and embarrassment. Unfortunately, it is these societal perceptions that prevent such families from openly sharing their problems and seeking support when it is most required. The school only learnt of the divorce and custody arrangement after Mdm Yang initiated contact with Mary.
If there had been a care plan for the family from the onset, perhaps Mary and the school could have been more proactive in addressing the specific issues. Consistent communication with parents makes families more likely to readily request help, and the process of gaining trust and respect needs time to develop.
A Holistic Approach to Intervention: Welfare and well-being of Emily and Mdm Yang
The concerns regarding Emily's withdrawal from activities and loss of interest are symptoms of underlying causes to her change in behaviors. The school needs to:
consider Emily's emotional and educational needs;
provide a positive care plan involving the school team including Mary as the social worker to engage with her father Mr Chan;
investigate the root problems leading to the divorce and custody arrangements where appropriate for Mdm Yang and Emily's benefit;
consider Mdm Yang's fragile emotional state of the mother and risk of suicide;
ensure that Emily's teacher and Mary have the opportunity to express their views for possible solution to address everyone's needs in the family
Standard operational procedures need to be established by the school in order to provide clear guidelines in managing of cases involving marital problems and related care plans.
[1] Article 23 : Respect for home and family
[2] Article 24: Education
Commentary by Ms Tan Sze Wee
*Sze Wee is a trained social worker with over 15 years of experience working with families of persons with disabilities and mental health conditions. She is currently the Director of Corporate Services at Rainbow Centre.
Who is the client?
What is Mary's role in the school? Is Emily her client, or her entire family? Is Mary's role confined to ensuring Emily's access to education, or does it extend to providing services to her family members?
These answers are not immediately clear– Mary has been meeting regularly with Mdm Yang about her marital issues for six months. If her role covered only areas directly impacting Emily's education, Mary would have referred Mdm Yang to another agency much earlier. However, if Mary is a counselor to all the family members, given their competing interests, the case may call for different social workers to work with each client.
The ethical considerations revolve around these: given that Mary was only hearing from Mdm Yang, were Emily's and Mr Chan's needs being adequately represented?
Clarity in the social worker's role is important to establish the boundary of care and ensure that referrals be made where necessary. Guidelines on working with estranged family members would also ensure better case management.
The Principal's decision to refer Mdm Yang to an FSC suggests a possible lack of understanding of the social worker's role in the school. The social workers should ensure that the employer, in this case the principal, is aware of their ethical obligations as set forth in the SASW Code of Ethics and of the implications of those obligations for practice.
Safeguarding each client's rights
The social worker needs to ensure that every client has the right to avail him/herself to social services, such that each of their perspectives will be adequately represented. In this case, there are three potential clients and Mary should consider them separately:
A) Emily – Did Emily have a say in the custody arrangement? What efforts have been made to ensure that her voice was heard given her difficulties in communication? How is she coping with her mother's absence? Is the change in Emily's behavior in school related to her mother's absence at home? Who is the main caregiver for Emily now and is that enough?
B) Mdm Yang – How is Mdm Yang coping financially? What are her plans to cope with the changes in her situation? Are her rights protected, and is she able to access the social services she requires? What support does she currently have?
C) Mr Chan – How is Mr Chan coping with the divorce? What are his plans for Emily? What support does he have in lieu of the divorce?
If Mary is concerned mainly with Emily solely as her social worker, more needs to be done to assess the impact of the parents' separation on her, and provide her with the appropriate support and services. The parents could be referred to appropriate services.
Anticipating and Addressing Emerging Social Concerns
The number of marriages between Singapore citizens and foreigners has been on the rise[1].Social workers need to be sensitive to fluctuating trends and address emerging problems. Some of the questions Mary may ask in this case include:
What is the prevalence of divorce in Singapore-Foreigner marriages?
What support exists for the divorced spouse as a foreigner?
What happens if there is a child involved, as in Emily's case?
Were the services provided to Emily's mother any less because of her nationality?
Similar cases as Emily's are often picked up by teachers who notice changes in the child's behaviour and alert the social worker. In all such cases, the child's voice is a primary concern as particular skills are needed to communicate with students with special needs.
More can be done too for the spouse who is put in a vulnerable position when the marriage breaks down and his or her residency in Singapore is affected. It is especially distressing when there is little external support and when the spouse is unable to work because of immigration policies.
With the upward trend in such cases, a closer look at the implications on social work practice and response would ensure that social workers are at the forefront of efforts to protect those vulnerable.
[1] In 1990, Singapore-Foreigner numbered 3,900 and accounted for 16% of the total number of marriages solemnised in Singapore. In 2001, the number and proportion rose to 4,900 and 21% respectively, and in 2012, it was 6080 and 30%.