Understanding the Rehabilitative Approach for Youths who Commit Offences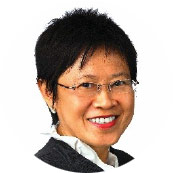 Ms Ang Bee Lian, 22 May 2015
Dear Students of Social Work,
Young Offenders
Many social service professionals are engaged in preventive and early intervention services and programmes for at-risk youth. This is the right focus. However, despite our efforts, there will be youths who run afoul of the law and enter the criminal justice system. It is helpful to understand how the system works and the role of social service professionals at various points within the continuum of intervention and support for these youth and their families.
Offenders under 16 years are tried in the Youth Court, which adopts a different and highly rehabilitative approach in view of the young ages of the offenders. The judges in the Youth Court are supported by a panel of advisors (who are drawn from the community - principals, teachers, social workers, psychologists and community leaders with a heart for youths). These advisors attend case discussions with the Youth Court judge prior to hearings, and sit with the judge during the hearings to offer their perspectives. Where required, the judge may order the youth to attend counselling or other forms of intervention. Pre-sentence probation reports are ordered by the Court, and the youth and their family members would be interviewed and guided by Ministry of Social and Family Welfare (MSF)'s probation officers.
Offenders above 16 years old are tried as adults and follow the rules of court for adults. Notwithstanding, younger offenders are given due consideration of their circumstances. In most cases where the crime is not severe, the rehabilitative approach applies. MSF's probation officers would provide a pre-sentence report that provides insight into the conduct and performance of the youth in school, his/her interests, his/her family relationships and other pertinent factors. A range of probation and community based sentencing options, coupled with other interventions to help the youth and his/her family, may be adopted. The youth's interactions would largely be with MSF's probation officers.
In some other jurisdictions, a person under 18 is considered 'a child' and is tried under a juvenile court regime. There have been calls for Singapore to raise the age definition of the child to 18 for the same purpose. While the idea may seem attractive, there are implications. The move could undermine our deterrence of youth crime. It also opens up the possibility of those between 16 to 18 years old being used by unscrupulous adults as 'agents' of criminal activities since the youths would not face the full penalty of the law if they are caught.
Our criminal justice system recognizes that the complexity of juvenile crime requires a combination of elements of deterrence and rehabilitation. It balances the legislative concerns over the welfare of the youth and the preservation of law and order. It is a system that focuses not only on the offender but also on the victims and public interest.
Helping Families
Our focus in social work and social support for at-risk families and youth ought to be early intervention. Many social service professionals in MSF, Family Justice Courts, Family Service Centres, community based services, Social Service Offices, youth intervention and outreach programmes work tirelessly to support at-risk families and youth through counselling, social work service, financial assistance, preventive work and information and advice. Social workers, counsellors, psychologists and other allied health professionals work collaboratively both in the public and in voluntary welfare organisations to directly help those who are in distress and to improve their psycho-social well being. Reaching those who need help and assisting them in navigating the system of support is always a priority.
As we help families, it is also important that we see their strengths and support them in developing their independence and in reinstating their autonomy, while safeguarding their dignity in the helping relationship. Such goals in the helping relationship are far more challenging than giving practical assistance alone as it is about journeying with individuals and families through trying and complicated dynamics and relationships. Professionals and oftentimes trained volunteers work tirelessly, unstintingly and intentionally to help people regain the self esteem and self reliance that they desire for themselves.
Download the full letter here
---

MS ANG BEE LIAN

Director-General of Social Welfare
Ministry of Social and Family Development

---