Missing Conversations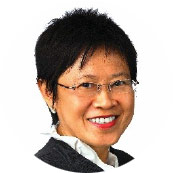 Ms Ang Bee Lian, 8 March 2016
Dear Social Service Practitioners,
You may have come across situations where much effort is involved in the process, but the outcomes may not necessarily be good. Or there could be occasions where you are given a list of questions to respond to that gives you the impression that the decision maker is trying to buy time to respond to your proposal. This may be so because the questions don't seem to be too connected to the decision that needs to be made nor do they seem to appear to help with the decision making. How then can we make work more productive and what does a more purposeful way of working look like?
Missing Conversations
There are various ways of addressing such situations. One less often discussed way is the idea of instating a "missing conversation." What does this mean? These are conversations that are crucial to facilitate productive and purposeful work as they seek to clarify and deepen understanding. They often provide direction and focus or help to establish common interest. Let's look at several of these situations where we must inject these missing conversations.
Policy is Implementation
One example where a missing conversation is required is when there is a lack of clarity about leadership in the next phase of a project. The communication on the leadership for the next phase should be made known to avoid confusion and to establish continuity. For example, a project might be to develop a framework, a system or a protocol or process. This is usually done well as it is often clear as to who is to take the lead. The follow through in terms of application and implementation is however weaker as the leadership for this phase may not be the same as the phase for the development of the framework, system or protocol. It is sometimes wrongly assumed that the leadership for execution will be continued by the one for the first phase. However, the execution or implementation may be led by another leader.
What can help in such situations is a clear conversation about the handing over of leadership. This is often the missing conversation that needs to be injected in order to optimise the investment in the project which otherwise will under-achieve. This is in a way linked to a key principle called "policy is implementation." It is insufficient to have a good policy or framework. Implementation that results in outcome needs equal attention. As the policy developer and designer is often not involved in the implementation, the spirit or intention of the project is often not passed on. Injecting the crucial missing conversation is therefore worth paying attention to in order to formalise the leadership. Reinstating a missing conversation can enable a better handing over and secure a good hand off. It can also ensure better follow through of details in the longer term.
Understanding the Evaluation Approach
Another example where a missing conversation is required is when evaluators need to gather information about a proposal or project to make an assessment or recommendation. Most assessors will ask a series of questions and the process can get caught up in the exchange of questions and answers.
It is often more helpful to provide the person answering the questions with an understanding of the overall evaluation approach and how their answers will contribute to the assessment or recommendation. Without a good understanding of the evaluation approach, the answering of questions can be unproductive and even generate misunderstanding and missed opportunity for mutual understanding of the proposal. A person who is handed a list of questions can also take the initiative to seek understanding of the approach in order to offer answers that are more purposeful and thoughtful. The aim of having the missing conversation is to minimise the situation where a proposal or request is turned down due to a lack of facilitation. It is also to avoid the situation where a proposal is supported only after an appeal, which begs the question then of how help and clarification could have been more purposeful in the first place.
Missing Conversations at the Casework Level
What about sharing of what seemed to be immaterial information at the casework level? Take the example of a beginner social service practitioner who was told by an 8-year-old child in school that her mother was crying while talking on the phone the day before and had said "I don't want to live". The person thought that the child could have misheard and did not probe deeper into the conversation and did not bring this up for discussion with her supervisor. This constitutes a "missing conversation". It became known later that the child's mother was suffering from depression and was subsequently admitted to the hospital by a relative. The missing conversation could have allowed help to be extended to the mother earlier.
Communicating Critical Information in Joint Case Management
Injecting that missing conversation is often helpful for joint case management. Take the case of a single mother who cares for a young child with physical disability and had inpatient care for mental health issues after causing hurt and violence to her elderly mother. Her condition stabilised and she was discharged with information given to her on how and where to get further help. However, there were missing conversations and the child's social worker in school was not informed of the episodes of violence at home. The mother had a relapse and caused severe harm to her child.
Consult and Use the Counsel of Others
There is wisdom in and from experience. Therefore, it is crucial to consult and use the counsel of others by having that missing conversation. People in the social sector are usually generous with their advice and counsel. Oftentimes, individuals with experience and expertise do not offer their views and counsel because they are simply not asked. It is also useful to tap on individuals who may not currently hold a designation that denotes the area of expertise or subject matter that you are interested in. Persons with rich experiences have much to offer when they are approached.
Know the Facts and Manage Information
Knowing facts and getting accurate information saves time and builds credibility and confidence. Having to recheck information slows things down. As far as possible, go right to the source to get the information in order to ensure accuracy.
After which, take the time to review that information well before presenting it. Effective people are respected because they have good information at their fingertips. If they don't have it, they know where to find good information quickly. Those who are perceived as one who guesses do not give off a sense of reliability.
However, modern technology gives easy access to information and it is critical to evaluate the information. In a book, "The Information Diet," author Clay Johnson1 lays out the case for conscious discerning and consumption of information. One example is the concept of email apnoea and website alerts. When we get emails, our tendency is to hold our breath, or take a deep breath or just take a really shallow breath. It has all kinds of different effects on our autonomic nervous system. So his advice is "Consume deliberately, take information over affirmation" or be sort of really conscious about your information consumption. For example, it is good to reflect on the websites one visits and ask: "Is this adding value to my life? Is this information that I am consuming relevant and useful? How else can I use my time instead of reading what will not add value to my deeper understanding of things?"
The second thing that he advises is to pay attention to local news and what matters to a person's family and community before the global stuff. Local news is usually more verifiable. Information consumption habits are consequential not just to a person, but to other people. We need to remember that information consumption shapes our opinion and values. So we should choose wisely what we access and the accuracy of what we consume.
Having "Missing Conversations" Can Make Things More Productive
There are regular occasions when injecting that conversation can result in productive work, facilitate work and progress and help to move a case or project forward. Hence, we often hear the comment, "that reminds me, I need to call so and so." Such missing conversations may appear to be immaterial but can be so consequential to better outcomes. So the next time we review a situation or evaluate a project, let's remember to inject that missing conversation to make things happen rather than regret that the missing conversation never took place.
References:
1 Clay Johnson (2012). The Information Diet: A Case for Conscious Consumption. CA: O'Reilly Media
Download the full letter here
---

MS ANG BEE LIAN

Director-General of Social Welfare
Ministry of Social and Family Development

---