Social Change and Capacity Development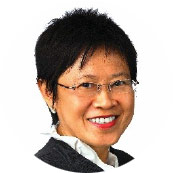 Ms Ang Bee Lian, 20 May 2016
Dear Social Work Practice Teachers and Leaders,
This letter builds on the ideas brought up in two previous letters titled "designing participation" and "capacity and capability building". When we refer to participation, involvement, collaborating and empowerment in working with partners and communities, it is always useful to define the terms used so that we can have a more purposeful discussion. This is especially so if we are to enable a deeper understanding of the challenges that need to be tackled and to engage people in the work of social change.

What is increasingly clear is that research, solutions and findings about "what works" do not necessarily translate to sustainable changes unless there is active participation of people in the communities that they target. By what works, we usually mean programmes that have had a proven correlation between a given intervention and a specific outcome or programmes that are known to lead to better results.

Patience is necessary when working with people and communities if joint-solutions or improvements are to last. Improvement has to happen at a pace that people can adapt to. This is not to say that resourcing is not important but resources should be used efficiently and keep pace with expanding needs.


It starts with Empathy and Ownership
One main lesson about social change is that relationships matter. And sustained improvements come about when there is community support and commitment. Improvements last and changes take root when there is ownership. Support and commitment come from respecting what people see and experience. And this begins with empathy. Empathy leads to meaningful engagements within a relationship of trust.
Organizing for Engagement and Partnership
Another lesson about social change is that shared leadership matters. When trying to bring about social change quickly, it is tempting to impose a top-down and institution-led change especially when the policy or programme is based on research and data. However, even if the solution is clear, it is necessary to engage communities, partner agencies and agents to support the solution.

Mobilizing people is far easier than organizing for engagements and partnerships. The former is often institution-led while the latter is about ensuring involvement and negotiating a relationship to bring about change. Working with communities may entail cultivating leaders, identifying their interests, and enabling them to lead change. It also involves them making decisions and being champions of initiatives that they have a part in creating.
People as Co-Producers of Outcomes
There is an increasing recognition that people and communities should not be viewed as beneficiaries or recipients of outcomes but as co-producers of outcomes and active participants of creation.

Occasionally, some may adopt the "plug and play" mentally in the process of pursuing social change. "Plug and play" is a term used to describe devices that work with a computer system as soon as they are connected. The user does not have to manually install drivers for the device because the computer automatically recognizes the device and begins to work with the newly connected device.1 "Plug and play" may be a solution which works in technology but it does not apply for matters involving human relationships. Practitioners and leaders should therefore be cautious in embracing such a concept and must consider the cultural context for embracing any change. They should instead develop a deep connection with the communities they serve and a deep understanding of its people.

One useful perspective that community organisers have adopted is to support what communities can do for themselves and each other, and to work alongside them on what they can do better. Organisations, funders and institutions do best for a community when they do what the people can't do for themselves. By adopting such a perspective, we can better recognise and respect the assets that a community can bring to an initiative. Take for an example a reading programme or support for very young children. If the goal is to help children from disadvantaged backgrounds to read or to help mothers to have healthy birth outcomes, community organizers or institutions should consider the roles that family members, volunteers and neighbours can play in such efforts.
Capacity Development
So in many ways, organising to engage and build partnerships contributes to capability building, capacity building and capacity development. Capacity building is about moving in to a place to introduce elements for capacity from almost a zero base situation while capacity development is about identifying and advancing the capabilities that already exist.

Oftentimes, these phrases are used almost interchangeably and their meanings are often defined by the authors who use these concepts. So to avoid using them as if there is one meaning, there are three questions that should always accompany the use of these terms: whose capacity, capacity for what and how will it be developed? We need to keep these questions as the starting point of discussions in order to make them more focused.

Most funders will also require that their investment or support leads to "capacity development". And by capacity development, funders usually mean the process by which people and organisations develop the ability to set and achieve their own objectives. So capacity development is about increased capacity which aims to have an empowered community that uses its strengths to respond to opportunities or challenges that come its way. With increased capacity, it is likely that the community is able to pick up more capacity.
Increasingly, funders are making it clear that they do not want to use money to buy results and want to see knowledge and skills-building capacity in people as a sustainable way for ingraining improvements.
Perceived this way, development is about process, and not just about outcomes. It takes cognizance of culture and context to transform institutional, grassroots and individual capacities. It aims to increase capacities that have longer term results and not short term or quick fixes.
Perhaps the main difference between developed and developing countries is not income but capacity. Capacity development has to work with context and culture. Building capability is more about technical issues and transfer of knowledge, skills and knowhow. The challenge is to capture capacity development in monitoring and evaluation since development often becomes apparent only years after any particular intervention.
References:
1 Christensson, P. (2006). Plug and Play Definition. Retrieved 2016, May 16, from http://techterms.com
Download the full letter here
---

MS ANG BEE LIAN

Director-General of Social Welfare
Ministry of Social and Family Development

---