Collaboration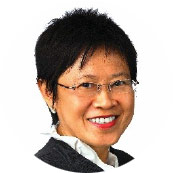 Ms Ang Bee Lian, 4 September 2017
Dear Social Workers,
Collaboration is often a common response to the constraint in resources for services and programs. Agencies are commonly exhorted to collaborate in order to optimise assets and resources. So what is collaboration? And will it deliver on optimising resources?
According to the Harvard Business Review, a collaboration is "a way of working that attracts and involves people outside one's formal control, organisation, and expertise to accomplish common goals" (Gardner & Ibarra, 2017)1. The key advantage of working collaboratively is the synergy produced by the joining together of efforts and resources (ARACY, 2013)2. The Australian Research Alliance for Children and Youth (ARACY) points out that collaboration helps in building trusting relationships which are committed to the common goal, creating a holistic view of a problem through the involvement of various individuals, pooling together of resources and harnessing collective synergies through working together.
So what ust we consider in any Collaboration?
1. Be clear about the purpose or goal of the collaboration
We often hear people extolling collaboration before being clear about the goal or outcome of sharing resources. Calling a relationship a 'collaboration' does not make it one. What then differentiates a contract to deliver a service from collaboration?

In a collaboration, there should be agreement on a common purpose or goal. For example, having a common vision, sharing both risks and benefits, having a sense of 'co-creation' and having contributions from all parties. It is worth reiterating that the reason for collaboration should be clear from the start.
2. Be clear about how progress is measured
How will we know that the collaboration is working towards success? Since collaboration is very much about a relationship, progress in working as a team and the quality of the partnership becomes very important. It is important to ensure that one's perception of the success of the collaborative relationship coheres with objective indicators.
An example of one way to measure the progress is to consider whether all partners are well represented in major decision-making and whether the decisions made are reflective of the views of all the partners or just one. Since collaboration is about working together with partners, the measure of its progress should focus less on output but more on the quality of the partnership.
What Pre-Requisite Perspective can help in Collaboration?
1. Accept that collaboration is not about changing everyone so that they adopt a single point of view. We should start by asking how we should change the way we do things instead of expecting others to change. We should rethink the very act of problem-solving or how we deliver a service. Collaboration can help to eliminate the "echo chamber" effect created when like-minded groups interact only with each other.
2. Believe that collaboration can be an opportunity to create lasting solutions that are better than any one individual, perspective or ideology can imagine. Diverse points of view (although not excessive) can bring different but complementary strengths. This happens when one person's idea feeds into the development of another person's idea which thus produces creative and new perspectives to approaching a problem. There is a possibility of better analysis and the application of that analysis to the needs of clients. It can, with hard work, joint action and skilful engagement, find transformative common ground on intractable issues of resources and productivity and even breakthrough solutions.
3. Appreciate that collaboration may mean moving at a slower pace than working individually. The trade-off for a better service or program may however be worth the time once we understand and accept that reality.
How can we make Collaboration successful?
Firstly, collaboration is better off when it starts with parties jointly framing the problem and not having one party formulate the solution and then mobilising the others to implement the solution. The latter is closer to an advocacy-based approach.
Secondly, good communication is essential and this includes a shared language. Along the process, communication often gets a bit rough and going back to the shared language and values as well as unpacking assumptions can often put the relationship back on track.
Thirdly, as collaboration is not a linear process but an uncertain one, each party must have the patience and commitment to stay the course and to make the collaborative relationship work out. It is also important to remind each other that collaboration is about sharing resources (finances, knowledge and people) to achieve a mutual goal which can help to deepen the trusting relationship. All parties must mutually benefit from working together.
In some collaborations, the partnership is between people from different fields which can help to supplement one another's expertise (e.g. a partnership between health care and social services or between doctors, nurses, social workers and allied health therapists). These collaborations often do a lot more good to the users who receive a more holistic experience through a more seamless delivery of services. Sustaining such collaborations requires commitment of time, energy and reliable leadership.
Fourthly, collaborations often involve parties and even stakeholders attending a series of expertly facilitated activities or meetings. These require skilful facilitation to listen and respect differing views and perspectives and to arbitrate differences with the shared goal in mind.
Fifthly, ensure that roles, responsibilities and tasks are delineated clearly during collaboration. Sometimes if tasks are not clearly assigned, productivity slows down and it can be difficult to assess the performance of individuals and the parties.
Let the Vision bond the Collaboration
All parties must understand the purpose behind the collaboration and the vision that is ahead. Collaboration without a clear purpose and vision will inevitably spin in circles and be saddled by unhealthy tensions. Establishing and communicating regularly the principles for collaboration will enable parties to stay on track and be guided by a healthy culture of give and take that is built on trust and consistency. This trust must enable any party to surface and address fears.
So is collaboration worth the time and is it necessary? The answer is usually a yes, especially for complex issues that require multidisciplinary interventions. Collaboration will, on most occasions, significantly enable more holistic solutions to be formed for more vexing problems. It is also a clear option in today's climate of constrained resources especially in manpower and time.
References:
Download the full letter here
---

MS ANG BEE LIAN

Director-General of Social Welfare
Ministry of Social and Family Development

---