Social Work Supervision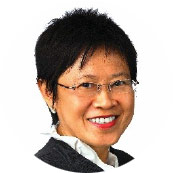 Ms Ang Bee Lian, 31 July 2017
Dear Social Workers,
With the growing complexities faced by our clients, it is essential for social workers to be well supported in their practice. Social work supervision helps to ensure that this support is in place for the professional growth and development of social workers, and ultimately for the well-being of our clients. Social work supervision and practice are tightly intertwined and we can think of supervision as a mirror reflecting how practice is and how it ought to be directed.
Two years ago, we saw the launch of the National Social Work Competency Framework. On 7 July 2017, we reached another milestone for the profession through the launch of the Social Work Supervision Guidelines at the "Social Work Supervision in Singapore: Innovative Ways to Chart the Bare Essentials" Seminar organised by the Social Work Accreditation and Advisory Board (SWAAB). A softcopy of the Supervision Guidelines is available on the Singapore Association of Social Workers (SASW) website.
Why the Production of the Supervision Guidelines?
Through the course of our meetings, SWAAB discovered a few problems that we faced in regard to social work supervision:
Uncertainty over the definition and purpose of social work supervision.

No clear understanding of the standards for supervision. For example, how frequent social work supervision should be and who can be a social work supervisor.

Weak support for social work supervision within certain sub-sectors. This leads to social work supervisors being unable to juggle their caseload while supervising younger social workers. The lack of support also leads to insufficient time being set aside by both supervisor and supervisee for supervision. In the worst case scenario, social work supervision is neglected completely.
We hope that the Supervision Guidelines will:
Help practitioners and organisations to appreciate the value and importance of supervision for social work practice.

Be an aspirational document that helps to promote consistency in the social work supervisory community.

Encourage organisations to ensure structures and resources are in place to create a culture of social work supervision within the organisation.
I encourage all social workers and social service organisations to read this set of Guidelines and to compare your current supervisory practices with the Guidelines. Be encouraged if you are on the right track, and be challenged to develop your current practice to meet the standards set out in the Guidelines.
Vision for Social Work Supervision
Here are three hopes that I have for social work supervision:
1. Firstly, I hope that social work supervision will ensure that our Social Work practice is governed by the Code of Social Work Ethics.
A mark of a mature profession is for practice to be bound by the code of ethics. Good practice in Social Work is about being able to consistently practice in an ethical and professional manner. Good supervision is key to the practitioners' professional learning and in developing good ethical practice. Clients and communities will benefit from a good standard of practice that is regularly supported by supervisors who transmit good knowledge, skills and mentorship. In this regard, the educational function of supervisors is important in showing new workers how social work values and ethics are applied to practice and in developing the requisite attitude, knowledge and skills.
2. Secondly, I hope to see further development of social work supervision

We have already seen the production of a sector wide framework to guide social work supervision in the Supervision Guidelines produced by SWAAB. Moving forward, we want to continue to grow the quality of supervisors and this is done in the form of training. The Family Resource and Training Centre at SASW took reference from the Supervision Guidelines in revamping its training for supervisors. There are currently 2 training courses available for supervisors, one at the beginner level for new or potential supervisors and another at the intermediate level for experienced supervisors.
3. Thirdly, I hope to see the social work fraternity banding together to support each other in the journey of social work supervision.

This will take place through the pooling together of resources, documentation of best practices and sharing of practice wisdom. We already see examples of this taking place through the workshops conducted at the Supervision Seminar organised by SWAAB, the supervision manual launched by Montfort Care and the Supervision Guidelines put together by the SWAAB Supervision Workgroup.
In the future, I hope to see more platforms for supervisors and social work leaders to band together to work at putting structures in place within organisations to support social work supervision.
For the Best Interest of the Client
As seen in the turnout of over 300 participants at the recent Supervision Seminar organised by SWAAB on 7 July 2017, I am encouraged to know that there are many in the field who see the importance of social work supervision and are committed to its development. The support of the management is also crucial in allowing social workers to grow and develop in their practice competency through supervision. These are all the necessary ingredients to realise supervision as a
"relationship which can potentially create music out of melody a painting out of a palette and poetry out of words."
At the end of the day, we must remember that supervision is not an end in itself but is a means to the end of enhancing competent and ethical practice for the best interest of our clients.
Download the full letter here
---

MS ANG BEE LIAN

Director-General of Social Welfare
Ministry of Social and Family Development

---