Strategic Thinking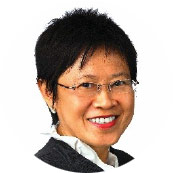 Ms Ang Bee Lian, 9 January 2017
Dear Social Service Leaders,
At the Roundtable on The Stewardship Edge organised by Stewardship Asia1 in August last year, the exchange of views centred on values, the passing on of values and the standard for stewardship. Stewardship was spoken of as securing the long term performance, growth and development of resources. Discussions were intense and incisive as participants were made to consider the tensions arising from taking short and long term perspectives in decision making. The Roundtable also discussed the importance of having the skills of strong operational leaders being undergirded by a heart of integrity, service and a desire to improve the wellbeing of others.
Stewardship
At the Roundtable Dialogue, Deputy Prime Minister, Teo Chee Hean shared three points on stewardship for the future to better prepare for the rapid changes of globalisation and technology2. Firstly, how organisations serve their stakeholders. DPM Teo mentioned that "beyond their shareholders, how companies engage their employees, ecosystem and the environment as stakeholders will …. define what they stand for and differentiate them from their competitors." Secondly, the importance of driving innovation. This includes "exploiting the potential of the digital superhighway networks of tomorrow to open up opportunities in the digital and sharing economy". Thirdly, the value of values. DPM Teo used the Singapore Public Service's values of Integrity, Service and Excellence as an example of this. Public officers "serve with dedication to Singapore and have empathy, compassion and respect for others". These officers also "strive to be quality-oriented, working with others as a team and seeking continuous improvement to achieve excellence". Ultimately, our values and beliefs guide us "in weathering the highs and lows in a rapidly changing operating environment".
Drawing from his message, strategic leaders in social service must make decisions that position the sector for the future, while meeting current demands.
To ensure that we can collectively sustain ourselves for the future, we need to focus on the multiple facets of the sector instead of ensuring success in a single area. The quest for leaders and for organisational development must involve the enabling and coaching of individuals and teams to think, act, and influence others in ways that promote the enduring success of the social service sector.
Moving from Strategic Thinking to Acting and Influencing
Thinking - We can start with strategic thinking. In a sense this is about understanding the complex relationship between an agency and its environment or the rest of the social service sector. It is about being able to respond adaptively and creatively to change in order to devise ideas. It is about being able to embrace the seemingly "hard-to-control mess," the diversity and the disorganised web of connections and to see these as opportunities for value creation and not just value conversion (which is about reorganising). Strategic thinking happens when we formulate a clear and actionable vision that is neither too broad that it becomes unhelpful nor too narrow that it blurs the distinction between ends and means. The vision should have sufficient power to inspire and activate people both within and outside the agency to think big, do big, and invest big.
Acting - We need to move from strategic thinking to acting which involves taking decisive and sometimes courageous action that is consistent with the strategic direction of the agency in spite of ambiguity, complexity, and uncertainty. This may mean having a theory of change and concrete action in the architecture of change. Strategic action involves bringing about change through the relevant levers of power such as institutions, people, policies and resources. Sometimes it involves how we will re-organise them in order to achieve the desired end-state.
Influencing – Ideally, as leaders, we can also build commitment to the social service sector's strategic direction to serve well and to do good well by inviting others to participate in the strategic process, and through forging relationships inside and outside the agency.
There needs to be more strategic leaders today. Organizations that coach and develop strategic leaders throughout their ranks are better positioned to weather the changes ahead.
Translating ideas into outcomes - If strategy is nothing more than an organized way of thinking about change, then devising and implementing strategies is a disciplined intellectual process that transforms what is to what could be. However, having a vision, a plan and a strategy does not guarantee good outcomes. What is key to achieving outcomes are knowledge, skills and resources that are organised and deployed with a clear priority. Good leaders prepare for change and manage change. They do this with a plan that describes in detail the "what, how, where, and when" of the journey. It is a journey as the circumstances will change and are dynamic and requires adaptation and changes to the plan.
Values and Strategic Thinking
So, can the art of strategic thinking, acting and influencing be taught? Maybe. But cultivating the ability to imagine alternative futures, to think big, to never be fully satisfied with "what is" can be a start. But core to ensuring a better future for social services are values embraced by the sector and by the leaders. What differentiates good leaders from bad leaders are values such as humility, integrity and selflessness.
We all know that leadership is about shared values, vision and results. It is exemplified through the conduct of leaders and the attitudes they adopt and the potential they realize in others. It all begins with an intention to influence others towards shared values and the vision and to create the results. Mentoring provides an avenue to impart the values, philosophy, principles and capacity to others.
References:
1 The Stewardship Asia Roundtable 2016: The Stewardship Edge brings together the region's influential thinkers and leaders for an exchange of ideas on advocating sound stewardship and governance in their organisations and businesses

2 Teo, Chee Hean. (2016). Speech at the Stewardship Asia Roundtable Dialogue: "Stewardship for the Future – Taking Action Today with Tomorrow in Mind". Retrieved from https://www.pmo.gov.sg/Newsroom/dpm-teo-chee-hean-2016-stewardship-asia-roundtable-dialogue
Download the full letter here
---

MS ANG BEE LIAN

Director-General of Social Welfare
Ministry of Social and Family Development

---