Identifying Cases of Neglect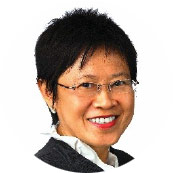 Ms Ang Bee Lian, 25 February 2021
Dear Social Service Practitioners and Leaders,
We are often asked: is it important to document what transpires in social service interventions? How much information should we retain in our records when time is a limiting factor? On-the-job training as well as education and courses have given practitioners good guidance on documentation. However, it does not resolve the ever-present tension of how much we should document our cases with clients and families.
Having after-action reviews and reflection on our social work practice are integral in raising competency and are not necessarily always linked to negative incidents. Deep and insightful learning points have been gained from after-action reviews of "near misses". At times, these reviews make us wonder why glaring indicators of neglect of clients were overlooked. This could be due to the visibility of neglect or abuse indicators. Physical indicators such as a child or vulnerable adult being perpetually hungry, depressed or living in unsafe conditions are easy indicators for practitioners to flag out. However, indicators such as delayed development, emotional/ behavioural problems, and poor socialisation are more subtle indicators that may be overlooked by practitioners (Calderdale Safeguarding Children Board, 2018).
The Hidden Client?
Neglect is often linked to unstable or poor physical living conditions of clients, but these are not the only determinants of neglect. In well-ordered households with physically and emotionally unresponsive parents, neglect can also occur. Less visible signs that suggest distress or an onset of neglect can be linked to the elusive nature of clients or clients being deliberately unresponsive to offers for help. Consequently, practitioners tend not to follow up with such cases as they do not seem to require immediate intervention. Even if practitioners wish to step in, there are concerns on whether the principle of self-determination will be upheld, where individuals can decide for themselves whether they want help. For adult protective services, the common dilemma lies between respecting the right of an older person to refuse services or taking legislative intervention to protect the individual from abuse and neglect. The dilemma also arises when practitioners do not have enough evidence to determine neglect and wonder whether they should seize an opportunity and risk intervention in possible neglect cases. As professionals, we cannot underestimate the anxieties present in our decision-making process. We should instead strive to reflect on what prevents our clients from accepting help; their constraints and anxieties, and what we can do to alleviate them.
We should always be mindful of situations where there might be more than meets the eye and constantly look out for indicators of neglect that are not typically seen as risk factors. Frequent reflection and collaboration with relevant partners on the case can help us recognise new signs that we might not have identified before.
Who is the Client?
When working with situations of abuse and neglect, it is not ideal to immediately categorise the case type, as this might affect our analysis and openness to new information. This "fixed view" may be perpetuated by first impressions. For example, when determining the risk level of cases, practitioners tend to focus on the child or adult in need. Neglect could, however, be identified through other factors such as frequent housing moves or rough sleeping. These factors could be attributed to social isolation and a limited support network, where parents do not receive assistance with the daily care of their children (Kingston and Richmond Safeguarding Children Partnership, 2018). Thus, we must consider all circumstances surrounding neglect – the focus should not be only on the child or vulnerable adult, but also the support system and environmental stressors (Bowyer, 2016).
Documenting Intervention
How should neglect cases be documented? Documentation should be concise, objective, and legible. This is because it is used to communicate between those involved in the care and supervision of the client. Establishing key facts and circumstances of a case assists in the recall of details of a specific situation. In the documentation process, we should work with a mindset of accountability to show that appropriate care standards and safety plans were put in place for the client. Here, "appropriate" means safe, ethical and effective care.
Next, how should we document that appropriate care standards and safety plans were provided for the client? Our documentation could make reference to (i) documented standard operating procedures (SOPs) and training materials; (ii) a sample of the actual documentation; (iii) a guideline of how an assessment is made and the follow-up actions. Lastly, the documentation should show that proper assessments were done, plans were followed through and interventions and outcomes were evaluated. Moreover, the assessment and evaluation must be made by persons with the relevant knowledge, skills and judgment.
Equipping Practitioners
Practitioners must be kept up to date with knowledge and findings on signs of neglect and abuse. This includes information such as the effects of neglect and abuse on a child or adult's development such as a child's inability to develop certain motor skills. Training, supervision and case consultation should aim to help practitioners follow guidelines of identifying neglect, common indicators that tend to be overlooked as well as the differences between risk factors for neglect and indicators of actual neglect in everyday practice (Department for Education, 2014). We should also be aware of the emotional demands that such cases have on practitioners and learn to process our emotions regarding these cases.
Remain Vigilant
Admittedly, many of us work with limited resources and feel that this might lead to a higher chance of slip-ups, though this is not always the case. However, if missed steps happen to align with other circumstantial factors, seemingly small mistakes can be grievous. Consistency, discipline and mindfulness are thus extremely important traits for good case management. After-action reviews should thus be studied carefully by current and to-be practitioners as they offer invaluable insights to how critical SOPs are followed as the case develops. Practitioners should also remain vigilant in practising good documentation and monitoring potential neglect cases.
References:
Calderdale Safeguarding Children Board. (2018). Calderdale Neglect Strategy. Retrieved from Calderdale Safeguarding Children Board's website.

Kingston and Richmond Safeguarding Children Partnership. (2018). Neglect Strategy. Retrieved from Kingston and Richmond Safeguarding Children Partnership's website.

Bowyer, S. (2016). Laying the Foundations: Messages from the Triennial Analysis 2016. Retrieved from Slideplayer's website.

Department for Education. (2014). Indicators of neglect: missed opportunities. Retrieved from GOV.UK's website.
---

MS ANG BEE LIAN

Director-General of Social Welfare
Ministry of Social and Family Development

---