Tuning in to the Leaders Session 11: Ms Lee Yean Wun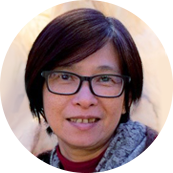 Ms Lee Yean Wun, 22 May 2015
About the Speaker
Ms Lee Yean Wun has been a Social Worker since 1986 and has been in direct service working with at risk youths and families in need in the community. She is trained in Family and Marital Therapy and has been involved in pioneering the Guidance Programme, Mandatory Counselling Programme, School Social Work and Intensive Case Management Programme. She currently serves as the Chairperson of the Review Committee for Children's Home and as a Master Social Worker for the Family Service Centre Sector. She is the Principal Social Worker of Kampong Kapor Family Service Centre. She does not consider Social Work to be a job, not even a career, it is a part of who she is and how she wishes to live her life.
Observations Made as a Social Worker
Ms Lee shares the importance of being flexible as a social worker when helping different clients. She also elaborates on how social workers should look at "the big, the small and the in between" to increase the effectiveness of their interventions.
Working as a Team
Ms Lee shares some tips on how to work in a multi-disciplinary setting as a social worker.
Work Life Balance
Ms Lee shares how she balances her work and her personal life.
---

Ms Lee Yean Wun

Principal Social Worker
Kampong Kapor Family Service Centre

---