You are required to fulfill the following criteria: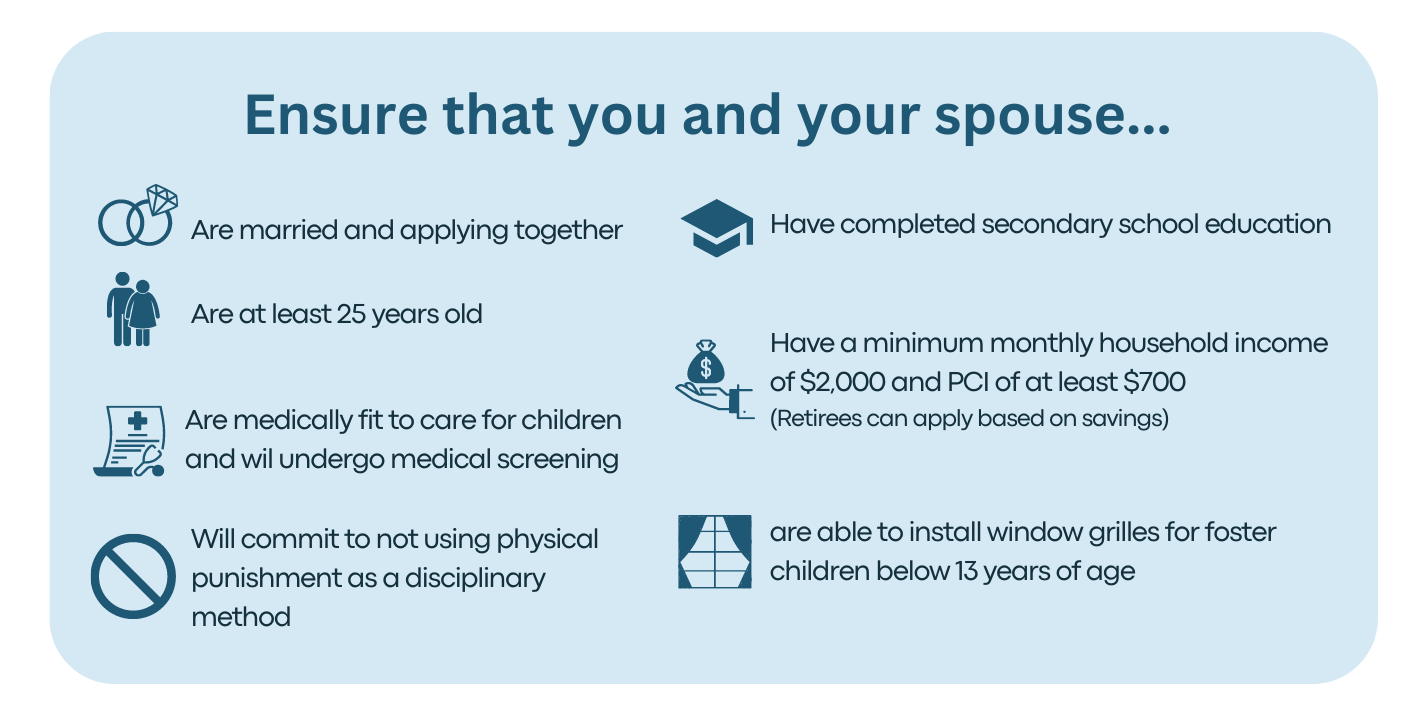 Be married and apply together as a couple


Be at least 25 years old


Be medically fit to care for children


Have at least a secondary school education


Preferably have experience in caring for children


Have a minimum monthly household income of $2,000 and a per capita income of at least $700. Retirees can apply to be assessed based on non-work sources of income and saving.


Commit to provide a child-safe home environment. This includes refraining from the use of physical punishment such as caning or hitting. For foster parents caring for children below the age of 13, a child-safe environment includes having window grilles on all windows.