Tuning in to the Leaders Session 4: Mr Samuel Ng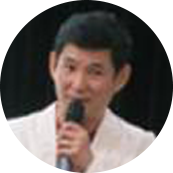 Mr Samuel Ng, 10 Feb 2015
About the Speaker
The effects of Mr Samuel Ng's passion for those in need have been felt in the social work sector for over the past two decades. This started with the founding of Marine Parade FSC, followed by @27 FSC, Me-to-You cyber-counselling, GoodLife! and YAH! (Young at Heart) for seniors. Aside from his full-time work at Montfort Care, Mr Ng continues to advocate for both the profession and the underprivileged through his strong presence in the media. He was awarded the Outstanding Social Worker Award in 2001.
Thoughts on the Social Work Sector in Singapore
Hear what Mr Ng has to say about the current gaps in the social work sector and how the sector can develop further.
Social Work must remain relevant
Mr Ng shares that social workers must change in line with socio-economic changes. The core of social work must remain the same but the deliver must change. He elaborates on this principle in the area of youth work.
---

Mr Samuel Ng

CEO
Monfort Care

---