Tuning in to the Leaders Session 13: Ms Chow Choy Yin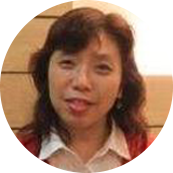 Ms Chow Choy Yin, 28 Jul 2015
About the Speaker
Ms Chow Choy Yin has been in social work for more than 20 years since graduating from the National University of Singapore with majors in both social work and sociology. She first started work in a statutory board where she learnt about raising social awareness of issues such as poverty and advocating for change. In 1991, she joined TRANS Family Services (then known as TRANS Centre). Under her leadership, the work of TRANS has grown tremendously. She was instrumental in developing TRANS Centre which morphed from a youth outreach centre into a full-fledged Family Service Centre in 1994. In 2000, the work of TRANS expanded again with the development of another Family Service Centre and Students' Care Centre in Bukit Timah.

In 2003, she pioneered elder protection work in Singapore with her team and this eventually led to the birth of TRANS SAFE Centre, a centre that specialises in helping elderly and families with issues of abuse. For the pioneering work in elder protection, she was presented the Outstanding Social Worker Award 2007. Known to be a passionate social worker and hands-on leader, she is currently serving as the Executive Director of TRANS Family Services.
Persevering Through Difficulties
Ms Chow shares the difficulties that she faced as she entered into elder protection work and how her team and her persevered through them.
What Does Social Work Mean To You?
Ms Chow shares about how she got interested in Social Work, how it has impacted her life and what keeps her going as a social worker.
---

Ms Chow Choy Yin

Executive Director
TRANS Family Services

---